Well, March has been a wild month hasn't it? My only solace is that I am not alone in my struggle. So many people around the world are experiencing the same fears and restrictions. I sincerely hope everyone is safe and healthy.
[caption id="" align="aligncenter" width="480"]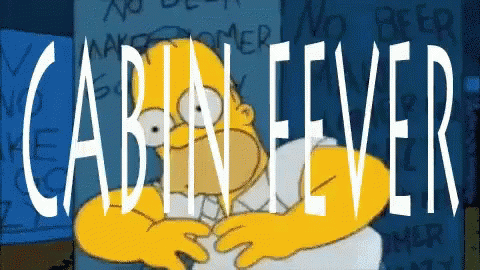 Homer Simpson screaming Cabin Fever
[/caption]
My month was largely a wash because I struggle to focus when my anxiety is ramped so high, but let's chat about the media I consumed in March.