Happy Halloween, ghouls and pals! It's my favorite day in my favorite month of the year, and this year we have a full moon as well! The vibes are strong with Halloween 2020. And what better way to celebrate than with the Hocus Pocus Book Tag!?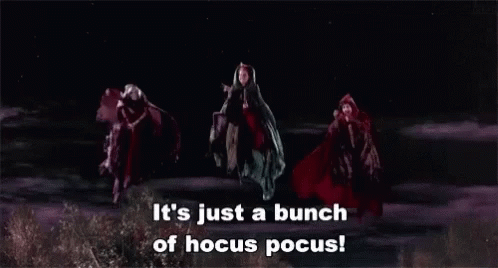 Words can't express how much I love this movie. I have many fond memories of me in the sixth or seventh grade, laying on my dining room table and talking on the phone with my friend Katie about how hot Thachary Binx is. I watch Hocus Pocus many times a year and it's one of my faves!
I saw this over on Caro's blog, The Bookcheshire Cat, and remembered that I had this tag sitting in my tag hoard of doom?! Many thanks to my buddy Katie @ Never Not Reading for creating this amazing tag three years ago – be sure to check out their blogs & show them some witchy love!