(Last Updated On: June 19, 2019)
Hello voracious readers and welcome to a brand new project my friend Camilla @ Reader in the Attic started that I am so excited to be a part of!
The Bloggers in the Attic is a discussion chain. And what is a discussion chain? Well, it's pretty simple and with few steps.

Me and other eleven bloggers united together to discuss a common topic, covering the whole arc of February, and sharing our unique perspective. I created the initiative with the wish to create a discussion space that could explore a normal topic for different part of the world.

The rules to participate are pretty simple. So, if you ever wish to take part in the future discussion, please just comment under Camilla's introduction and first post. Every topic will be discussed bi-monthly, so the next round will be up in April. There's plenty of time to join in, but the best option is always to enter early. Also, take a look to the group banner 💖
Learn more about Camilla's Discussion Chain in her post here!
---
This month's topic is about required reading. You can follow along on the discussion by checking #DiscussionAttic and #DAFebruary for our monthly topic on Twitter.
Before I get started, I want to take a moment to acknowledge that I recognize that I am not the biggest authority on required reading for high school. I graduated in 2002 and over the last seventeen years (oh my goodness, I feel so old) the publishing landscape and educational system have changed drastically in the United States. I graduated before Common Core and three years before the SATs changed from 1600 to 2400. As such, I am don't feel comfortable talking about required reading on a wide scale because I'm no longer in the demographic, and I feel that current teens experiences on how required reading should change would be more useful. 
I want to approach this month's topic from the lens of my own personal experience oh so many moons ago and the lasting effect that it had on my reading habits. So first, a little bit about me! I've always been a voracious reader, consuming books from a very young age. I was always reading and loved stories of ancient Greece, Rome, and Egypt – my love of mythology started at a very young age – as well as all the Goosebumps titles and Babysitters Club. But as I got older I found my reading interests changing drastically.
Required Reading Shaped My Reading Preferences
By the time that I got to middle school, my English classes were moving towards the required reading format of high school (I was in GATE classes, which essentially was honors for elementary and middle school). I found myself still reading for pleasure but the books that I was reaching for changed. Gone were the days of Nancy Drew and Dean Koontz (which I lovingly "borrowed" from my gran's shelves), making way for what I like to refer to as my 20-year stint as a book snob.
I fell in love with William Shakespeare and Edgar Allan Poe, which honestly helped fuel my passion for theatre. But it didn't stop there – I adored almost everything that we read in high school – except for The Grapes of Wrath, that book is literally the worst thing I have ever read and I still hate it today with the fiery passions of hell. But a combination of being in the "Smart Kid Classes" and being given required reading that was beholden as the pinnacle of literature meant that my view on the value of books changed.
My intelligence was a big part of my identity growing up, and reading books of significant literary merit was my way of being different. I became an obnoxious book snob and spent twelve years of my life after high school only reading the classics. Sure, I enjoyed all the books that I read but I also closed myself off from amazing stories and experiences long after I graduated high school. It wasn't until I was thirty years old that the walls I had built around genre fiction began to crumble.
The side effect of being told the classics were books of significant literary merit meant that I felt genre fiction wasn't worth my time. That new fiction wasn't valuable. The only books that I remember reading in high school published after 1950 was Things Fall Apart by Chinua Achebe and A Separate Peace by John Knowles. This sent a very clear message to me that any books published after 1960 were likely not worth my time ~as a smart academic~ and that only literary fiction addresses serious topics that make us think. And it would be more than a decade before I realized how wrong that programming was.
Sidenote: this is also the reason I didn't read Harry Potter until I was 30 years old! By the time Sorcerer's Stone was published in 1997 I was only reading classics. I didn't even hear about the series until like 2004 – and I sadly snubbed it.
I wish that we had read genre fiction
The thing that I am honestly the saddest about is my effectively blacklisting science fiction as not worth my time. I assumed it was all just silly monsters and not not as good or important as literary fiction – which honestly cannot be further from the truth! It baffles me that my education didn't discuss the various genres available and their value.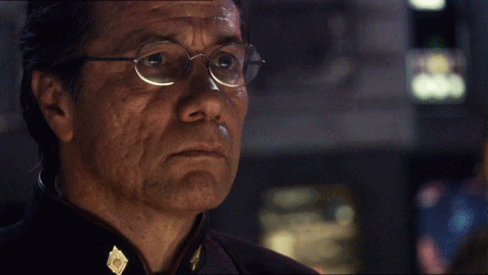 I didn't realize that speculative works like 1984 and A Brave New World or that Slaughterhouse Five were works of science fiction. The way we were taught didn't distinguish them and we discussed them as literary works. It wasn't until I started reading the genre more widely that I realized what they were, that the themes of humanity and possibility are prevalent and that the genre is bonded by looking forward to a potential future and acting as a warning beacon.
📝 Related post: 7 Reasons I Love Science Fiction
For me, the emphasis placed on literary fiction meant that I missed out on countless stories I would have loved to read. The main reason that I fell in love with Kurt Vonnegut's work is that I read Slaughterhouse-five during my senior year and read everything he ever wrote because I enjoyed it so much.
📝 Related post: A Book That Changed My Life
I wish that we had read contemporaries
Based on my own experience, I wish that my literature courses and required reading had a balance between the classics and contemporary fiction. There are certainly seminal works of fiction that we should all read but I do worry about the importance placed on the classics. I think it is equally as important to read fiction that more accurately reflects the modern struggles and depicts situations relevant to high schoolers / young adults today.
In looking at the popular, award-winning books published between 1998 and 2002 when I was in high school and there are a number of books that could have been included in my curriculum, including Ian McEwan's Atonement, Zadie Smith's White Teeth, and amazing literature recognized by the National Book Awards.
What does it mean?
Ultimately school is to help us grow into functioning members of society, teaching us what we are told are valuable skills that we will need to be adults. However, I wasn't taught how to do my taxes or balance my checkbook. I wasn't taught about credit scores and how to build credit. I was taught how to think in a certain way as determined by my educators – because free thought wasn't really a thing for analysis until A.P. English!
Philosopher Michel Foucault discussed at length how school is merely an indoctrination tool, and it is worth considering why – at least 20 years ago – the required reading curricula placed such a heavy focus on reading from 1960 and earlier, on books that were written by white authors, on literary fiction. The only work I remember reading by an author of color was Things Fall Apart by Chinua Achebe, which was also the only story not focused on and set in the West. And I grew up in California, which wasn't necessarily the liberal bastion it is today but was still quite liberal. 
Given how diverse San Diego was and is today, it is honestly baffling to me that my education was so white. But I never thought anything about it until the last few years. Why is it that I only read one book by an author of color, and the novels we read about the Black experience were written by white authors? This is an example of how white privilege is systemic and pervasive. The underlying message is that not only is the "golden age" pre-1950, but the stories most worth reading are from white authors. Even when looking at the harsh reality of slavery in the United States, we read Uncle Tom's Cabin by a white abolitionist. It is incredibly important to include the works of AOC into the curriculum so that students can see themselves represented and not continue to perpetuate the idea that classics written by white authors long dead are the pinnacle of literature and more relevant to society today.
What are your thoughts? 
The world has certainly changed a lot since I was in high school, and I certainly hope that the curricula has changed as a result. I would love to see books like The Hate U Give and Anger is a Gift in classrooms to discuss the realities we face today.
Thank you so much for reading my experiences with required reading and how it unconsciously shaped my opinions on genres and reading habits for two decades. I would love to hear your thoughts and experiences in the comments below – what books did you have to read in high school? Did that subconsciously shape your reading habits?
Participants for the February Discussion Chain
---