(Last Updated On: January 14, 2022)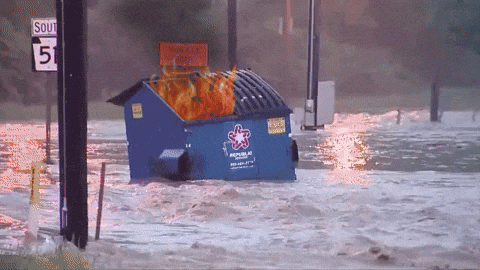 On this final day of 2021, it's time to reflect on the end of the year in reading! This is one of my favorite posts of the year to write as it helps prepare for a new reading year and get ready for the Best Of lists. I always intend on including my annual statistics in this post but never managed to do it before this year. Spoiler alert: if you like charts & data, you'll love this post.
End of the Year 2018 End of the Year 2019 End of the Year 2020
2021 Reading Statistics
For someone who had more than one 30+ day reading slump, I'm so impressed with the reading I was able to get done this year. (I'm currently wrapping up Twilight, so once that's done I will end the year with 66 books!) Since I'm a data-loving gal who loves a good pivot table, I figured it's about time I share the all the reading stats I compile throughout the year.
The Books by Release and Reading by Source charts show me I've been rather successful in my goal to split my attention between arcs and backlist. You can definitely see my slumps clear as day in the line chart of books per month… September and October were rough reading months for me but I've gotten my mojo back in December!
📝 Want your own reading charts without all the work? Download my free 2022 Reader Spreadsheet Template!
My reading's definitely been dominated by Young Adult again, I just can't get enough! I am excited to see Adult Fantasy getting more diverse and more non-cis male authors, so I look forward to reading basically all of Orbit's catalog. I've also been much more successful reading more than only science fiction & fantasy!
Year in Review Book Tag
I decided to change tags (still haven't been able to find the original creator for End of the Year done in years prior) to properly be an End of the Year tag rather than "preparing for the end of of the year" tag. I did a google search to see if there is a "Year in Review" book tag and TADA! Average Joe's Library on Youtube created one this year and saved me from creating my own 🎉🎉🎉 The questions below are adapted from Joe's Year in Review Book Tag on Booktube.
---
How do you feel about your reading goals for the year?
I feel pretty good about my reading overall. I always set my book goal to 52 books so I don't stress too much about it but also have somewhat of a challenge still, and as of writing I've read 65 books in 2021! This is an improvement over last year where I read 56 books and in terms of quality it was pretty great.
I didn't read anything below 3-stars this year and I love that I'm getting very good at choosing books I'm likely to enjoy. I only DNF'd two books this year and one of them was something I picked up on a whim because Ruby told me it was ridiculous and it was but it was also awful.
---
New favorite author
Welcome to my auto-buy authors list: Hannah Whitten, Faridah Àbíké-Íyímídé, and S.T. Gibson!
---
New Book Blogger you discovered this year?
*This is Booktuber in the original tag
I spent so much of 2021 in a blogging funk and as a result I haven't really discovered or visited many new blogs 😭 but you should definitely check out Lay's & Mackenzie's blogs below!
Bookshelf Soliloquies
Lit Lemon Books
I wish my blogging mojo would have come back sooner than it did but I am just thankful it has. Looking forward to meeting more bloggers in 2022 and beyond.
---
What is a new genre that you read this year?
I am basically a creature of habit but I have made a greater effort this year to break up genres while reading to try to avoid slumps & diversify a bit. I'm happy to see the romance and nonfiction slices growing a bit! In 2022 I definitely want to continue to read more of those genres and I'd love to see SFF go down a little bit in the occupation of my reading.
---
New Favorite Book Recommendation
I read a lot of good books this year I am recommending, but landed on these three as I haven't seen them discussed much in the book community.
The Lights of Prague by Nicole Jarvis swept me away to another time and place. I enjoyed the characters and world created, as well as the vivid and immersive prose. Fans of V.E. Schwab's writing style will certainly enjoy this one. 📖 Read my spoiler-free review
The Bennet Women by Eden Appiah-Kubi somehow appeared on my Kindle shelf and I'm so thankful because it was an absolute delight to read. This diverse and feminist reimagining of Pride and Prejudice made me cry happy tears and reminded me why I want to read more romance. 📖 Read my spoiler-free review
Nothing But Blackened Teeth by Cassandra Khaw hit me in the feels with it's mental health representation and exploration of friendships that kind of outgrow their welcome. I wasn't expecting it! But it's also a hauntingly written horror novella perfect for creeping you out. 📖 Read my spoiler-free review
---
New Favorite Series (completed this year)
*The rules on this one was that you just had to complete the series, not necessarily that it finished in 2021.
Curse of the Divine by Kim Smejkal was such a fantastic conclusion to the Ink in the Blood duology! I found myself on the edge of my seat while reading, the tension of the narrative just crept into my own veins and I needed these characters to be okay. This is one of the most immersive and developed fantasy worlds and is dark fantasy at its finest. Cast is effortlessly diverse. 📖 Read my spoiler-free review
My Calamity Jane by Cynthia Hand, Brodi Ashton, Jodi Meadows came out in 2020 and completed the Lady Janies trilogy, but I didn't get around to reading it until this year. Yee haw, friends! This book was so much fun and I loved seeing the world of Edians across the pond and in a western setting. This book and series is an absolute delight. 📖 Add on Goodreads
A War of Swallowed Stars by Sangu Mandanna Emotional devastation wormed its way into my life with the conclusion of the Celestial Trilogy and to be honest? I'm okay with that because I love these characters so much and am thankful for the time I had with them. (Yes, Esmae and Sybilla and Max are all real to me, and I won't be accepting criticism at this time.) 📖 Read my spoiler-free review
---
What is a future re-read from this year?
All of Us Villains
Our Last Echoes
The Beautiful Ones
Ooohhh I love this prompt so much! 🤔🤔🤔 Any book I read that's part of a continuing series I will need to re-read because I have the memory of a goldfish, but these books are ones I loved so much and expect to want to re-visit for funsies.
---
Biggest Surprise Read of the Year
Probably The Bennet Women. I went in without any expectations and was so pleasantly surprised at not only how fun it was to read but also how diverse the book is. My favorite aspect is the Darcy-inspired character had friends who didn't coddle him and called him out on his bullshit behavior, which made for a more satisfying character arc as he caught feelings.
---
What is a book stuck in your head from this year?
If you follow me on Twitter, The Red Palace by June Hur should come as no surprise to you as I've declared it my new personality. THIS BOOK IS SO GOOD and I literally cannot get it out of my head. I can't wait for you all to be able to read it when it's published on January 25th and my review will be up on the blog on January 9th!
Little Thieves by Margaret Owen is an absolute delight, full of heart, and amazing growth for the main character and narrator Vanja. Little Thieves reads as if a friend of mine is just telling me a story over a pint (or twelve) or ale. Vanja's story is one of constantly being alone and fighting against insurmountable odds.
For the Wolf by Hannah Whitten basically made me feral. It's the Beauty and the Beast & Red Riding Hood -inspired mashup that I didn't know I needed and has grown into my heart like a invasive vine. For the Wolf features a medium-burn romance with a broody and misunderstood guy, sisters who would do anything for one another, and an enthralling & lush writing style. Read my spoiler-free review
---
What are some books you wish you read this year?
This is a question that I could truly flood with answers because I wasn't able to get to so many books this year! CAN I SAY ALL OF THEM? No? Fine.
I received eARCs for these three YA debuts and have since purchased finished copies… but I still haven't read What Big Teeth by Rose Szabo, Lakesedge by Lyndall Clipstone, or Within These Wicked Walls by Lauren Blackwood.
---
What is a book you wish you didn't read?
Eh, life's too short to read a book I'm not enjoying… that's why I DNF (and I only had 2 of them this year).
---
What is a book that impacted you?
F*ck No!: How to Stop Saying Yes When You Can't, You Shouldn't, or You Just Don't Want To by Sarah Knight is a book which gave me sooo many tools for setting boundaries in the workplace! I love this book. The narrative style. The puns. The snark. The flowcharts! Not only does this book delve into the various ways we can say no with hundreds of examples to choose from, but gets deep with the various reasons why we feel obligated to say yes.
---
Lessons learned to apply to next year
We love a good reflection moment! 2021 for me was a year of learning to let go of the inner perfectionist who likes to rule my life. I love reading and I love book blogging, but they aren't the only things in my life and my biggest lesson was a bit about balance and going with the flow.
I put so much pressure on myself for everything, even hobbies, which eventually sucks the fun from everything. It's okay to take breaks and do something else even if there's this audience waiting to hear my thoughts: what I've learned is you all will be here when I'm ready. I've found I'm at my best when refreshed and don't phone it in, and I think you all like my content better then, too.
I'm going into 2022 limiting the number of ARCs that I accept and focusing a bit more on my backlist. I don't like the albatross around my neck of overdue ARCs and look forward to working on that backlog while still reading the books I'm most excited about.
What are the lessons you've learned in 2021? Have you read any of the books I've listed here? Let's chat in the comments!