(Last Updated On: August 13, 2022)
While Reader Voracious generally focuses on the bookish adventures taken when reading, another big part of my life are video games. Unsurprisingly, I love the adventuring of RPG games the most, gravitating towards franchises rich with lore and worldbuilding.
Three years ago, my dear pal Cassie tagged me in 10 Games I Wish I Could Play Again For the First Time. Of course I didn't share my list right away, oh no. In true Kal fashion I hoarded this tag in my drafts like Scrooge McDuck hoards gold coins until my patrons voted for my list of 10 video games to be unleashed into the world.
10 Video Games I Wish I Could Play Again for the First Time
1) Fable
Fable is the game that opened my world up to RPGs and will always hold a special place in my heart! Until this game was released, my gaming was basically point-and-click computer games and classic Nintendo titles (pre-Gamecube). The Fable franchise is why I am an Xbox gamer.
The humor, the lore, the item descriptions, and the truly ridiculous side quests are all iconic. I've played this game (and franchise) countless times and they are still enjoyable twenty years later. I cannot wait for Fable 4 whenever it is actually released.
2) Dragon Age: Origins
I've said it before and I'll say it again: romancing Alistair is one of my life's true joys.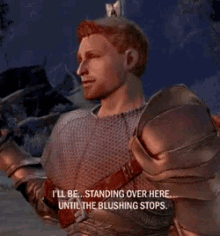 The Dragon Age franchise is close second in my heart. I remember the pure joy playing this game for the first time and encountering the breadth of lore. This game is one of the most replayable but I wish I could experience the FEELINGS of getting Alistair to proclaim his love for the first time.
3) King's Quest VI "Heir Today, Gone Tomorrow"
Heir Today, Gone Tomorrow is the pinnacle of the King's Quest video game franchise from the 1990s. Besides Oregon Trail and Where in the World is Carmen San Diego, my childhood was spent playing this game once we got a computer in my home. (I bought the game on FLOPPY DISCS from a swap meet.)
If you enjoy point-and-clicks and puns, this game is for you! From the Dangling Participle who speaks in dangling participles to the Underworld, KQ6 is the definition of iconic. It also draws from fairy tales and is just such a treat to play.
4) Monkey Island
If you play point-and-clicks, chances are you're aware of the Monkey Island franchise. I wasn't introduced to the games until after graduating high school but THIS GAME. Pirates. Puns. Puzzles. What's not to enjoy?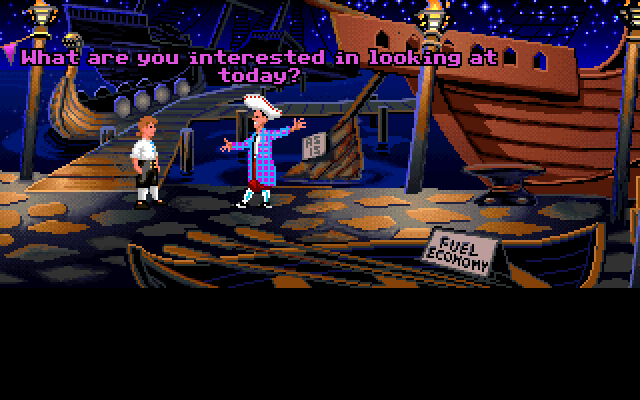 These games are irreverent and constantly break the fourth wall, making the first experience memorable. The puzzles can be pretty weird, too.
5) Sunless Sea
If you enjoy reading and story-rich games, Sunless Sea is the game for you! It's a text-based pc game based on Fallen London – the free web-based game.
The world of Fallen London and Sunless Sea is dark and gothic, and the game is punishing. You're a sailor exploring the Unterzee… but it's dangerous as heck and you will die. A lot. The game is ultimately about exploring the world and building a legacy for your line of sailors. It's a game not meant to be beaten in one playthru but there's nothing like the first time exploring and uncovering the lore.
6) Animal Crossing: New Horizons
I almost put the original Animal Crossing here because that was a video game I played the most on the Gamecube. I remember when my partner at the time and I were fighting, he would log in and run through my flowers! (Jerk.)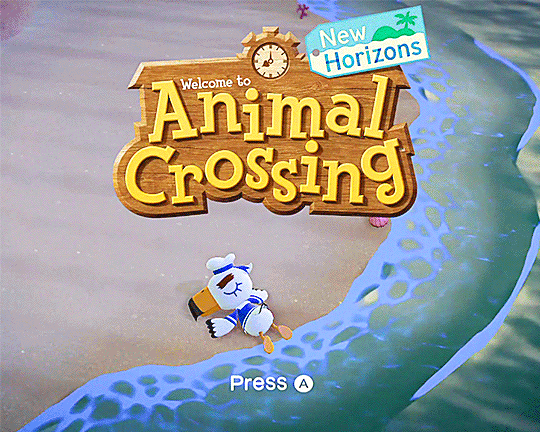 But ACNH has been such an important and calming game for me since the pandemic began. I love the customization and the villager hunting… but honestly the early game is my favorite part, so I wish I could do that again without needing to reset.
7) Legend of Zelda: The Wind Waker
*gasp* Not BoTW?! <— you
Wind Waker is my favorite Zelda installment (I think I really just love Gamecube era too much lol). I love Breath of the Wild, don't worry — but I want nothing more than to play Wind Waker again. Please? I also just long for an era of Zelda where completion wasn't the most daunting task ever.
8) Fable II
I know, I know. BUT LISTEN. Fable II is actually, somehow, better than the original game and deserves its own spot on this list.
Better mechanics, an amazing story, still hilarious as hell. The world was expanded and still felt manageable. The third game went too far and was a dud in my opinion, but this game is so good.
9) Assassin's Creed II
A list of formative games wouldn't be complete without AC2 on it, specifically Brotherhood being my favorite of the Ezio trilogy.
The freedom of free running (and falling a lot because I suck)! Exploring Italy. The characters. Early Assassin's Creed is so much fun for the exploration… before the freaking map towers infected literally every RPG ever since. Ugh! I didn't enjoy a lot of the subsequent games, but absolutely love Assassin's Creed Origins as it captures the same feeling and heart.
10) Alice: Madness Returns
Does anyone remember when American McGee's Alice was everywhere? Maybe it's just me because I worked at Suncoast between 2002 – 2004, but for some reason this period of my life and whenever I first played Madness Returns are cemented together.
It's dark and grim and so much fun. A platformer with the feel of an RPG where I didn't mind too much all the dying.
---
End Notes
Here ends my list of 10 video games that I'd love to be able to experience for the first time again. All of these games hold a special place in my heart for creating who I am as a gamer and are ones I still play today. (Except for Wind Waker. Nintendo please port this game to the Switch I BEG OF YOU.)
---
Let's discuss in the comments!
💬  Have you played any of these video games?
💬  What are the video games YOU wish to experience again for the first time?
Thank you so much to my Patrons for supporting me and my content!

If you would like to support my work for as little as $2 per month and get some exclusive content from me, including reading vlogs, check out my Patreon!