(Last Updated On: August 28, 2022)
2022's end is rapidly approaching, but today I'm feeling a bit reflective as I prepare for the best season (Fall). Considering I forgot to do a top reads of 2021 post this year, I'm especially excited to do this tag
I found the 6 in 6 tag on Nicole's blog BookWyrm Knits – and if you aren't already following her, you should! Books and knitting content for your enjoyment!
The Best Books of 2022 (in the first 6 Months)
The 6 in 6 Meme was created by Jo @ The Book Jotter back in 2012 and is a way to highlight our favorite books read during the first half of the year. I only learned of the meme last week, which is a shame because it's so cool! Jo shares a list of possible prompts and it is up to the blogger to decide which combination of 6 to use for that year. Here's how Jo describes Six in Six:
What is it all about? The idea being that as the end of June approaches and we are then halfway through the year, let us share the books we have read in those first 6 months. In fact let's share 6 books in 6 categories, or if time is of the essence then simply share just 6 books. Whatever combination works for you as long as it involves 6 books. Of course the same book can obviously feature in more than one category

Six in Six: 2022 Edition
I'd read a total of 31 books as of June 30th (and 12 of them were re-reads), so the pool of books is a bit smaller than I'd like to work with but that's just the way the pages turned in the life of Kal and Her Slump. I'm only doing four prompts this year because of the way my reading has panned out.
---
Six books I enjoyed the most
The Luminous Dead by Caitlin Starling is a claustrophobic psychological thriller full of danger and dread, full of atmosphere.
Within these Wicked Walls by Lauren Blackwood is an Ethopian-inspired reimagining of Jane Eyre that I devoured in one sitting.
Dead End Girls by Wendy Heard is twisty and bonkers and beautiful all rolled into one.
The Wolf and the Woodsman by Ava Reid made me simply feral with its lush atmosphere and enemies-to-lovers romance.
Fire Becomes Her by Rosiee Thor is what you read whenever you want to punch Mitch McConnell in the face. Eat the rich in the fierce fantasy that not only explores issues of political power and privilege, but also explores identity and the many different kinds of love we all experience.
Devil in the Device by Lora Beth Johnson is the stunning conclusion to the Goddess in the Machine duology with intricate and complete world-building, gripping storytelling, and complex characters you can't help but adore. [Goddess in the Machine review]
Six new authors to me
Emily Henry: Beach Read gave me a new auto-buy author and a new appreciation for the romance genre. I've since devoured her other two romances and I'm anxiously awaiting Happy Place next April!
Becky Chambers: A Prayer for the Wild-Built gave me a love of quiet fiction. I don't often buy novellas because they tend to be priced high compared to the number of pages, but the Monk and Robot series is an exception because this is now my comfort series.
Emily J. Taylor: Hotel Magnifique was such a magical read! I devoured it in one sitting, staying up way too late.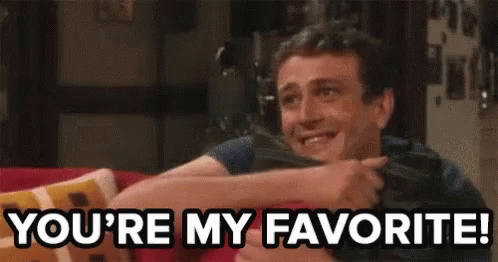 Rachel Hawkins: Reckless Girls was borrowed from my library on a whim because it sounded cool and was available to read immediately. This was a creepy, dangerous, and twisty thriller!
Caitlin Starling: The Luminous Dead is a book that keeps coming to mind months after reading it.
Lauren Blackwood: Within These Wicked Walls is a masterpiece of gothic fantasy and I can't wait to read Wildblood next February!
Six Five books I read but not reviewed
Once Upon a Broken Heart by Stephanie Garber: this book was fine??? Definitely not as good as the Caraval trilogy and relies too heavily on it to stand on its own. Truly a shame.
Devil in the Device by Lora Beth Johnson: do you ever read a book that is so good and gives you so many thoughts but you don't have the energy to write the review the book deserves so you get overwhelmed and don't write the review? Yea, me too. I love this book so much and want to review it so I can scream about it evermore.
Hotel Magnifique by Emily J. Taylor sometimes you just are swept away by a book and that was me with here. I was coming out of a reading slump and wanted to read, not review!
Twice Shy by Sarah Hogle was a library borrow after a friend recommended it. Sadly I remember nothing about it now.
Reckless Girls by Rachel Hawkins is another victim of the Reviewing Slump.
Six books I re-read
For the Wolf by Hannah Whitten
Gravemaidens by Kelly Coon
Tokyo Ever After by Emiko Jean
Goddess in the Machine by Lora Beth Johnson
The entire Lana Harvey Reaper's Inc series by Angela Roquet
---
End Notes
I may be late to the party but there is no bad time to scream about the books that touch you deeply. Be sure to check out the 2022 roundup for all the bloggers taking part this year! I'll make an effort to post this during July in future years
---
Let's discuss in the comments!
💬 What are some of your favorite books of 2022 so far?
💬 Do you agree with my answers?
💬 Do you want to do this meme? Consider yourself tagged!
Thank you so much to my Patrons for supporting me and my content!

If you would like to support my work for as little as $2 per month and get some exclusive content from me, including reading vlogs, check out my Patreon!