(Last Updated On: December 16, 2021)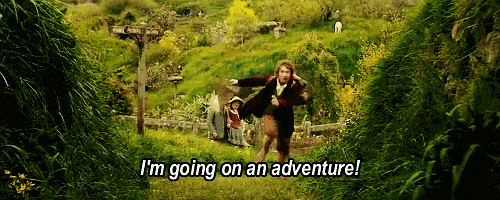 The Adventure Log is my monthly wrap-up post!
How is it the middle of December, gentle reader? I am just a girl looking at her calendar confused because it was September yesterday and she doesn't know how to cope. Anyways… hi and welcome back! Or rather, I am back (again) and happy to return and look forward into 2022. It's definitely time to dust off my blogging skills and carve out my personal hobby time again… because I've missed it and all of you dreadfully.
December 9, 2021: The template for 2022 is coming to all on December 19, 2021 but is available now for Reader Voracious patrons!
You'll notice the formatting and sections for my monthly adventure logs have been updated. I've largely decided to keep most personal updates on my Patreon to steer away from treating Reader Voracious as an online diary, but don't worry – I'll likely still overshare on Twitter and Discord!
Nominate your favorite books of 2021!
The 2021 Bookish Jazz Award Season is now open and accepting YOUR nominations for the best books of the year! Nominations across genres for both YA and adult books will be accepted until December 18, 2021…. so what are you waiting for?
Don't simply be mad about the Goodreads Choice Awards Winners… get even and ensure your faves get the recognition they deserve! Submit your nominations!
---
Nominator Giveaway
Because there are so many amazing books and there are 36 total nomination categories (you don't have to nominate for each, though!), this year I'm excited to announce an Audiobook Giveaway for one nominator!
Once nominations close, I will randomly choose one person who submitted a nomination form and they will receive an audiobook of their choice from Libro.FM (any book available to you in your country)! So now there's even more incentive to shout about your favorite books.
Books I Read
While I haven't been reading all that much, I am pleased to say that it's better than the one (1) Goosbumps book that I read in October after not reading anything for 61 days. Sure, out of the last 45 days I have read on 9 of them… but it's better than nothing so I am calling it a win!
Want to keep track of your reading and get charts? Check out my post All About the Bookly App!
Welcome to Dead House (Goosebumps #1) by R.L. Stine
✨ Hello, nostalgia! The Goosebumps books were a huge staple of my childhood, so when I was browsing my local independent bookstore and saw collector's retro tins collections of the original books… my heart skipped a beat and I had to buy one. I don't make the rules!
I vividly remember this particular book being one of my favorites when I was growing up, and I can see why. R.L. Stine is just a master. Fast-paced and spooky, this one is full of the haunted house tropes and throws in Creepy Kids and Small Towns for good measure.
---
Once More Upon a Time by Roshani Chokshi
This was a quick and enjoyable read but sadly I was left wanting a bit more — I wish this were a novel instead of novella because I think there was a lot of opportunity to expand.
I loved the opening and the narrator's tone; it feels like an old fairy tale with a twist. I LOVE that this is kind of an in-between retelling in that it is a new story between two minor characters of known fairy tales. The premise is strong and the characters are nice but due to the length I didn't connect in a way that I like to in books with romantic angst.
---
Little Thieves by Margaret Owen
This book is an absolute delight, full of heart, and amazing growth for the main character and narrator Vanja. This book was the one to get me out of my reading slump but I will admit that I think my enjoyment was hampered a bit as a result of it.
I don't know what it is, but I resonate with sarcastic and vibrant characters/narrators… and I adore Vanja's snark so much. Little Thieves reads as if a friend of mine is just telling me a story over a pint (or twelve) or ale. Vanja's story is one of constantly being alone and fighting against insurmountable odds. Despite her technically being in the wrong, the reader can't help but feel sorry for her and want to root for her success.
I am not familiar with The Goose Girl so I can't speak to this in terms of the ~loose retelling~ aspect, but as a fantasy world with compelling characters this book shines. It's been an honest pleasure to watch Margaret Owen's craft evolve and Little Thieves is her best so far (which is saying a lot)! I'm excited to see that this standalone is now going to get more because I would love many more adventures with these characters.
---
All of Us Villains by Amanda Foody and Christine Lynn Herman
ARC Review
I LOVED THIS BOOK SO MUCH.
After suffering one of the worst reading slumps in recent history, All of Us Villains reignited my love of reading. It is as if this book were written for me as it is a smorgasbord of all my favorite dark tropes: morally gray characters, ruthless families, enemies to lovers (and lovers to enemies), a corruption arc, and a goth cursemaker wearing too much eyeliner who I am probably much too obsessed with.
Posts Around the Blogosphere I Loved
I haven't been blog hopping during my hiatus but I want to read some of YOUR favorite posts that I've missed! Leave a comment with a link so I can check them out, and this section will be back with the new year
Personal Update
Remember last month when I came back from my "this was supposed to be a month but it turned out to be two months hiatus" and then didn't post again for literally thirty days? Haha, me neither. Let me tell you: adjusting to working again has been a struggle and a half. It's been three months since I began my new job and things are going well. I am just wiped and not really reading.
I spent a lot of the last 6 weeks playing Animal Crossing New Horizons and it's been the perfect way for me to unwind from work and manage Anxiety Brain. I flattened my island and am currently in the process of making it the gothic island of my dreams with tons of Poe references. Muffy just moved in, so things are going swimmingly. I have a new AC Twitter account if you want those kinds of updates.
My in-depth personal updates can be found on Patreon: November in Review
As always there's no pressure to join but if more behind-the-scenes blog content, reading vlogs, and extra essays are something you'd be interested in – for as little as $2 a month you can support me & my content, along with some cool features that are in the pipeline.
Let's Chat!
It feels super good to be back, friends! I missed the community so much during my hiatus and am full of energy to dive back in.
💬 How was your November? Did you do anything fun?
💬 What books did you read and enjoy?
💬 Share a link to one of your recent posts for me to check out!
---

Let's go on another adventure together!