(Last Updated On: November 4, 2021)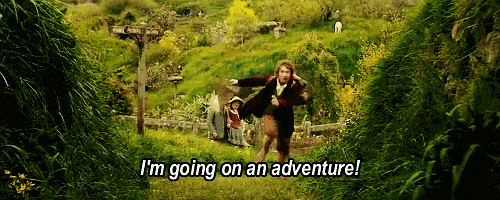 The Adventure Log is my monthly wrap-up post!
Greetings friends, long time no see! I've been away for two months now and to be honest that time flew. I'm honestly flabbergasted that it's November already. Like, how? The year is coming to a close and it's really weird, but at the same time I love all the paid holidays in the last 6 weeks of the year. And the upcoming break will be needed, because I am tired.
You'll notice the formatting and sections for my monthly adventure logs have been updated. I've largely decided to keep most personal updates on my Patreon to steer away from treating Reader Voracious as an online diary, but don't worry – I'll likely still overshare on Twitter and Discord!
An Update from the Hiatus
The last few months have been full of a lot of exciting change and with that came my decision to officially take September off. I've been in the midst of the worst reading slump this year and honestly the stress of creating content when I'm not reading was not healthy. I also needed the time to myself to prepare for a new job, start new job, and just get used to being in the world again.
It's that last bit on rejoining the world that became key for me and why I am so thankful that I took a hiatus to focus my energy on other things. I hoped I'd maybe get some reading done without the pressure of creating content but that was a little optimistic as the slump raged on toward the end of October. I just didn't have the energy and that was okay. But it was really weird to feel so disconnected from the book community, book announcements, and upcoming releases.
October is my favorite month of the year because Halloween is my favorite holiday, and originally I intended on returning for Spooky Season. I even planned content! But I just needed a little more time to adjust to my new routine and job. I needed more time to get back into reading without the added blogging pressures I put on myself. I'm really bummed I missed such a fun time of year but I know it was the right choice. I'm ready to be back and excited to create content again, so the extra time was necessary.
Books I Read & Games I Played
This will be a short section because my reading slump was EVIL! I didn't read for exactly 61 days, basically the entire hiatus. Cool cool cool. I basically leaned into playing video games during my hiatus when I had free time and wasn't sleeping (I was so tired!).
Shoutout to R.L. Stine and Goosebumps because that was how I was finally able to shake the slump and read some pages toward the end of October! At least my month had SOME spookiness.
One Day at Horrorland (Goosebumps #16) by R.L. Stine
✨ Hello, nostalgia! The Goosebumps books were a huge staple of my childhood, so when I was browsing my local independent bookstore and saw collector's retro tins collections of the original books… my heart skipped a beat and I had to buy one. I don't make the rules!
Let me tell you: this book holds up almost 30 years later! The narrative tone and character interactions between the kids is spot on, it's a fast and engaging read, and full of spooky surprises that aren't all-out terrifying. I enjoyed the twists and turns as well as the various scary happenings at the amusement park. Definitely recommend to modern middle grade readers as well as us 90s kids looking for a dose of spooky nostalgia!
---
Let me tell you: I loved this franchise so much and then lost interest after AC3. Last Black Friday I picked up Origins and Odyssey on super sale but never got around to playing them… until recently.
I loved Origins. So much. I know this game is pretty polarizing for fans as it moved away from the action adventure roots into more of an RPG game. Leveling, looting, talent trees. We don't have the hidden blade and the fun social sneaking is just gone completely. But I found this game captured so much of what I love about Ezio's storyline. It's got heart and the side quests enhance the worldbuilding. I never felt like I was grinding and I enjoyed playing it intensely.
---
I'm currently still working on this game and have about 96 hours invested. This game leans more heavily into the open world RPG… and in my opinion it is almost too open? There's a lot to do, and a lot of the quests are more simple fetch-quests. The game almost feels bloated in a way, like Ubisoft thinks that more is better. More quests, more hours. But where all the side quests in Origins served a greatwr worldbuilding purpose… many of the ones here do not. It feels grindy.
I really like Kassandra though and playing in Ancient Greece is a lot of fun. I really enjoy how this and Origins ties mythology into the story in a blend of history and fantastical. But where I think this game falls short is in the roleplaying itself. It's set during the Peloponnesian War between Athens and Sparta, and there are lots of quests where you help one side or the other. But there's no consequences or benefits to picking a side. If you don't want to attack the Athenians, there's no way to permanently decline side quests that would go against that choice. It's honestly a missed opportunity.
Voracious Book Club November Pick
The Voracious Book Club in my community discord server Nerd Voraciously is reading The Light at the Bottom of the World by London Shah to get ready and celebrate the duology's sequel, Journey to the Heart of the Abyss, coming out on November 16th! #LightReadalong
The Light at the Bottom of the World is set in the year 2099, about sixty-five years after a cataclysmic climate event made the ocean's waters rise and the surface of the Earth uninhabitable. What remains of humanity lives 1,000 feet below the ocean's surface, stuck in the past and afraid of the unknown.
The book is delightfully atmospheric and explores themes of nostalgia & revisionist history. We follow protagonist Leyla, a submersible racer and general awesome gal with excellent taste in music. One thing I love about her is she not only feels like a teenager, but also quiet and brave despite her anxiousness and fear.
Read my spoiler-free review
I can't wait to read the book with everyone and hear your thoughts. Be sure to use #LightReadalong on social media and join my discord server to chat with other people reading the book!
Book Haul
I might not have been reading, but goodness was I still buying books. My TBR is likely going to topple over and crush me to death at this rate! A lot of these books were pre-orders as I am a sucker for swag, but I also succumbed to some impulse purchasing when I visited my local indie Mysterious Galaxy at the beginning of October. At least I won't run out of books to read!
As a note, I have a lot of complicated feelings about the consumerism of book blogging (IG and TikTok, too) and my role within the capitalist machine. My role as a bookish influencer is to talk about and promote books, and I feel like I do a great job of that with anticipated reads, wrap-ups, and book reviews. I've opted to incorporate hauls into my monthly adventure logs moving forward so I can focus my content schedule more on book reviews and other content.
Posts Around the Blogosphere I Loved
I haven't been blog hopping during my hiatus but I want to read some of YOUR favorite posts that I've missed! Leave a comment with a link so I can check them out, and this section will be back next month.
The Reader Voracious Patreon
As always there's no pressure to join but if more behind-the-scenes blog content, reading vlogs, and extra essays are something you'd be interested in – for as little as $2 a month you can support me & my content, along with some cool features that are in the pipeline.
October Update for my personal update, content schedule for this month, and more!
I'm excited to also announce that patron requests for additions and updates to my annual reader / book blogger spreadsheet template are now open! I expect to make updates and tweaks over the next couple of weeks, and patrons will receive early access to the 2022 edition. It will go public in early December 🎉
Let's Chat!
It feels super good to be back, friends! I missed the community so much during my hiatus and am full of energy to dive back in.
💬 How was your October? Did you do anything fun?
💬 What books did you read and enjoy?
💬 Share a link to one of your recent posts for me to check out!
---

Let's go on another adventure together!