(Last Updated On: July 8, 2021)
Thank goodness that February is over, friends. I don't know about you all, but last month was garbage for me (and tbh 2019 is kind of a trash fire so far IRL). From never-ending work stress to a reading slump that just won't quit, 2019 has been a weird year of just trying to make it work.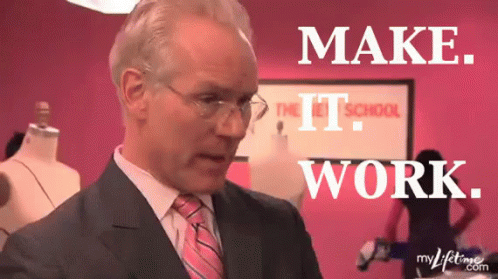 Even though February was kind of meh, the bookish community always brings me so much joy! I am honestly so glad that I created my corner of the internet here, because it has proven to be the perfect outlet and distraction for me. But I kind of went a little overboard on book buying & pre-orders for retail therapy, so keep your eyeballs peeled for when I post my haul.
---
Reading
I read seven books in February, which is closer to my typical slow-month reading. I am surprised that I read that many books because I feel like I didn't read for most of the month! I think the good thing about me being so damn slumpy this year is that I am really learning to not feel guilt for doing something else.
You may have noticed that I've done away with star ratings on my wrap-up (and maybe the astute follower caught on with my last few reviews). Star ratings are very subjective: for instance, I don't think a 3 is bad but a lot of people do. I am careful to write my reviews in a way to highlight the aspects I like and don't like, and if a book wasn't for me I say who I think would enjoy it. I've decided to not list star ratings on my blog reviews anymore because I don't feel it's aligned with my approach to reviewing in general. I am instead listing who I would recommend read the book, and am leaving the stars for the necessary evil of Amazon/Goodreads/B&N reviews.
My Favorite Read of February

To say that I loved this debut novel would be an understatement. I was a bit nervous to read it because of the glowing reviews that I read by Lily, Marie, and Vicky. A lot of times books I have seen highly praised by my friends get so built up in my head that I set my reading experience up for failure.

Not this time, friends. The Fever King is an incredible start to a new series that has not only the high stakes of a dystopian future and addresses the nuances of activism, but also has lovable characters that you want to protect with your ever being and an intricately thought out world with 100 years of backstory carefully laid out. I am so glad that Lily's review encouraged me to pre-order the hardback, and when I saw it was a Kindle first Read title for February I jumped at the chance to read it early.
ARCs/copies from author or publisher are noted below by an asterisk *
* The Mermaid's Voice Returns in this One by Amanda Lovelace: there are some books that seem to find you at the moment that you need them the most, and this poetry collection was kismet. Honestly, I requested this book because I saw on Twitter that it was Read Now on NetGalley and I like mermaids. I'd never read anything by the poet and it kind of sat in my TBR pile for weeks, but I picked it up and devoured it in one sitting and cathartic tears after Lauren and Isabelle mentioned it in a chat. It's like a series of events that got me to read this book, and I feel like the universe was looking out for me. | 📖 Read my full ARC review
* Anna Undreaming by Thomas Welsh: the author and his publisher sent me a finished copy of this book like ten months ago, but I have this horrible habit of prioritizing upcoming releases, and being a mood reader this book went unread for a long time. This was a mistake. I loved this fast-paced fantasy debut and have essentially been screaming about it since finishing it. I even gave away 3 Kindle copies to spread this book around. If you like the storytelling of YA fantasy but are looking for new adult aged characters, this is for you! | 📖 Read my full review
This Cruel Design (Mortal Coil #2) by Emily Suvada: one of my most anticipated releases of 2018 and victim of my own damn brain. The squad tried to buddy read this after our pre-ordered copies arrived but I just couldn't get into it – my expectations were out of proportion so I set it aside. Twice. This time I buddy read it was Sam & Soph and thought it technically took us like a month to read, it was more of timing than anything. Once I got into the story and the first few chapters that were a little slower, I was sucked in and doomed. Loved the book and cannot wait for the final installment… I need to know how it ends! | 📖 Read my full review
[ARC Extract] The Priory of the Orange Tree by Samantha Shannon: this extract was a mess to read, I am going to be honest. The formatting was horrible and made for the multiple Povs of this book to be even more confusing for me (and I don't need help struggling with multiple POVs, thank you). The good news is that once I settled into the narrative, I was hooked! Standalone fantasy is hard to come by, and the extract actually encouraged me to pre-order the tome and I cannot wait to read the full book! | 📖 Read my extract review
The Vanishing Stair (Truly Devious #2) by Maureen Johnson: this book was full of so much filler, ugh. I swear that I could have done without the first 40% of the book! I actually re-read Truly Devious right before diving into this one and reading these two back-to-back was an exercise in patience. I truly believe that this should have been a duology or standalone; however, I was pleased that at least we got some answers in this installment. I'll read the final book when it's released since I am invested and need to know, but I'm kind of meh.| 📖 Read my full review
* Will Haunt You by Brian Kirk: this was… a weird book. I finished it a week or so ago and still haven't written my review because I can't get past the "what the fuck did I just read?!" phase. I found the main character insufferable at the start to the point of almost DNFing the book, but I did appreciate the character growth he had as a result of… whatever the hell happened in this book. | 📖 Full ARC review to come
DNF – Did Not Finish
Total Books Read in February: 7

Total Books Read in 2019: 12
Goodreads Reading Goal: 52
---
Gaming
Another month of not starving was had for the most part, but I did impulse buy a Nintendo Switch and Zelda: Breath of the Wild last week after an especially bad day at work. It's pretty much been the perfect way for me to unwind after work and has improved my mood drastically, so money well spent imho.
Don't Starve Together: had a few more sessions with my friend Eva, but we kind of haven't played since lightning struck and lit our entire farm on fire.
Don't Starve: I've been playing the base game a LOT this past month, though! It's a lot of fun and my current game I am currently at like 26 days and have been afraid to play it for a week.
Transistor: I nabbed this game during a sale because Melanie spoke very highly of it. This game is beautiful and so much fun!
Are you on Steam? Feel free to add me as a friend, I am kalventure on Steam! I am always down for a game of Town of Salem, DST, or Uno, so hit me up!
---
Awesome Community Posts
Here are some amazing posts that you have missed from the blogosphere this month!
---
Thank you
Thank you, everyone, so much for visiting, liking, commenting, and sharing your bookish thoughts with me last month! Tomorrow is my one year blogiversary, so expect a post gushing about how much I absolutely love being a part of the book blogging community (and a giveaway)! Thanks for helping to make a bad month a little brighter!
I hope that you had a fantastic February, let me know how your month went in the comments below!
---