(Last Updated On: July 8, 2021)
The Adventure Log is my monthly wrap-up post!
Greetings friends, long time no see! It's been over a month since I've sat down at my computer to write posts, read a book, or write a review. While the time away was absolutely crucial for me and my mental health, I missed it and all of you!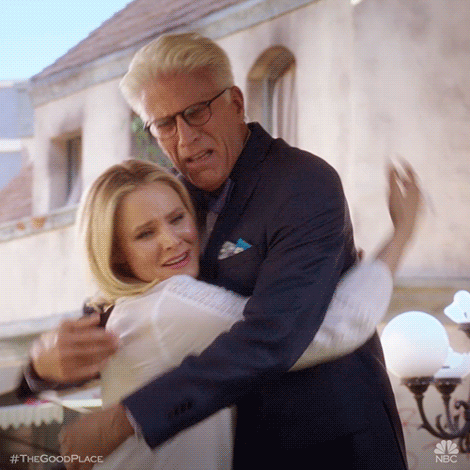 2020 has been a trying year for everyone. I hope that each and every one of you are handling its challenges as best as you can. For me that unfortunately means stepping back from social media and focusing my limited energy for on the ground efforts and donating money to organizations.
To celebrate the end of my blogging hiatus, let's briefly discuss May and June (spoiler alert: I haven't read since June 5th).
Readin

g
I read a total of eight books in May and June… and only one of those was read in June. Hello slumpness, my old friend. While I haven't read a book since June 5th, I am slowly working on The Crow Rider this month (which I am enjoying! I am just struggling with the energy and desire to read at all).
All May & June

Read

s
Since I only read Cinderella is Dead in June, I am going to list all of my reads in this one section here. I actually really enjoyed almost everything that I read before the slump took over my brain, and I would recommend most of these reads!
Click on the titles to go to the Goodreads page. ARCs and review copies from author or publisher are noted below by an asterisk *
* This is How I Lied by Heather Gudenkauf

This book was… a weird one. I didn't hate it but it made me very uncomfortable (that was the point though!).
This is How I Lied
 is a heavy, powerful, and twisty read. Reading this book was uncomfortable at times, resulting in an unnerving reading experience where I didn't know who to trust.
The Lightning Thief (Percy Jackson and the Olympians #1) by Rick Riordan
I'll admit it: I had FOMO! The Disney+ adaptation was announced and all my friends were screaming their excitement from metaphorical rooftops, and I wanted to experience the magic. I was 21 when this book came out, so I never read the series before… and let me tell you, Young Kal would have loved this series so much! I wound up buying a boxed set and will do a writeup of the first five books whenever I finished them.
* Mexican Gothic by Silvia Moreno-Garcia
Hi, I loved this book and you will too if you like horror! And it debuted on the NYT's Bestseller List!!! I devoured this book in one sitting; I simply couldn't pry my eyes away until the end… CREEPY house, CREEPY people, & excellently plotted Gothic thriller set in 1950s Mexico that you won't be able to put down!
Want (Want #1) by Cindy Pon
This was the Reader Voracious Book Club pick for May! I'll admit that it may not be the best time to read speculative fiction that hits so close to reality right now. TLDR: I wholly recommend reading the Want duology but please be sure you are in the right mindset when picking it up as it deals with viruses and may not make for the best pandemic reading experience.
Ruse (Want #2) by Cindy Pon
I enjoyed Want so much that I dove straight into my copy of Ruse! I devoured this book in just over three hours. As a story on its own, I enjoyed Ruse more than Want; however, the duology as a whole left some questions unanswered from the first book.
* Cemetery Boys by Aiden Thomas

📖 ARC Review in August!
This was a buddy read with Kate and Krisha (sorry for being so behind in reading, friends!), and I enjoyed this book so much! It's soft and warm and the character relationships are so good. I can't wait for you to read this when it comes out in September!
The 1619 Project by New York Times Magazine

Read all the stories | Listen to the Podcast
I read all of the essays and then listened to the podcast episodes, and highly recommend both formats. I especially enjoyed the inclusion of archival records in the podcast and that they supplement one another. From traffic to healthcare to incarceration, every facet of our society can be traced to the history of slavery and continued racism in our country. The 1619 Project is a collection of essays that examines the legacy of slavery and is a good first step for people looking to educate themselves and confront their privilege
* Cinderella is Dead by Kalynn Bayron

📖 ARC Review 7/14!
This is the fiercely feminist and empowering story of rebellion you've been waiting for! Bayron's debut YA fantasy weaves together an intensely powerful story that reimagines the fairy tales we all know and weaves them together with the ways society uses story to control people.
Personal Update



May and June were difficult months for me – as well as most people. I hope you and your loved ones are safe and healthy.
I had to step away from everything for my mental health. I'll be honest: there's a lot of guilt associated with this. I recognize the act of being able to shut off the news and social media is a privilege; one which many people across the world cannot afford to do right now. The work so many people are doing to march, protest, spread campaigns, and fight for justice is crucial to shape a more just world for everyone. I wish I could remain plugged in, but for now it isn't in the cards.
I'm also going stir crazy, so that's fun. COVID-19 cases are spiking in California, and San Diego county had to rollback opening on July 5th due to spikes we saw just before the Fourth of July weekend. Bars and indoor dining are closed again for at least 2 more weeks, but I'm sure it will be longer. I went grocery shopping 3 weeks ago and got a sore throat. I just wish more people were taking it seriously because I'd like to leave my house… my mental health and recovery kind of depend on it.
I have managed to force myself outdoors two times, once to Mission Bay and the other to read in the park. Hopefully I can continue to summon the energy to do this more frequently, because even if I can't socialize with people… it helps.
I haven't been playing Animal Crossing, but have gotten weirdly addicted to a mobile game called Rise of Kingdoms. It hits the similar parts of my brain with goals and kinda do what you want, but it's low pressure while also giving me just enough motivation to become The Best. Plus, I enjoy battling apparently. Who'd have thought?
Read Voraciously Book Club Pick for August!

Did you know that I run a Discord server dedicated to nerding out about all the things you're passionate about? It's a fun and lowkey place were we organize voice chats, games, and even group readalongs!
The club was on hiatus while I was, but we will be choosing a book to read for August soon.
We'd love to have you join us in the server~
May & Posts
I recently ran a poll on Twitter and people overwhelmingly let me know that they love to see a list of the posts from the month in wrap ups. In case you missed it, here are all of my posts from May and June!
How are you doing? What were your favorite reads recently & what's your favorite post that you want me to check out?
Drop in the comments so we can chat!

Let's go on another adventure together!