(Last Updated On: July 8, 2021)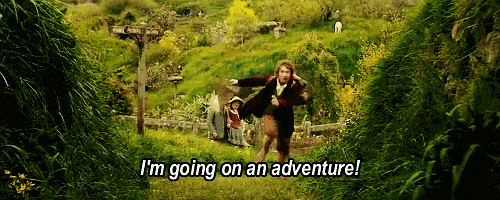 The Adventure Log is my monthly wrap-up post!
Happy Spring to my fellow friends in the Northern Hemisphere, and happy April! March was a wild month for me, and I'm surprised it flew by as fast as it did considering I didn't really do anything? Okay that's not true because I did work a lot on the blog and improving my patreon, but other than that? I basically listened to Nightwish all month with a focus on their older discography and continued to mourn Marko's departure from the band.
There are no fools in this post as the past year has been enough for all of us lmao. Let's move beyond horrible "jokes" as a society, okay?
Let's touch base on all things March and check in on how I'm doing with my 2021 goals, shall we?
You may notice I removed the book haul from this post; my patrons voted to separate it into its own post to keep this one a bit more manageable… and I agree (despite my complicated feelings about hauls).
Books I Read
It's still much too soon to tell, but I think my slump may finally be slayed? Two months of decent reading in a row! I feel unstoppable! I'm definitely still taking it one day at a time, but I am hopeful I can actually build back to my daily habit of reading that's been gone since 2019. (Bookly really is still a lifesaver.)
Lost in the Never Woods by Aiden Thomas
Read my spoiler-free ARC Review
✨ So amazing that I read it for a second time in as many weeks, this time with the audiobook format.
I genuinely loved this book so much and am so excited that it's out in the world now! Powerful and heart-wrenching, this book explores loss and grief in equal measure while also holding so much hope within its pages. I love that Wendy never succumbs to despair or loses that hope, and I'm thankful she has a friend like Jordan.
15/10 on the audiobook narration, by the way!
---
All the Murmuring Bones by A.G. Slatter
Read my spoiler-free ARC Review
I'm a hoe for mermaids, so of course I jumped at the chance to read and review this Gothic horror debut! While I struggled a bit to get into the narrative style, I wound up really enjoying this fairytale.
All the Murmuring Bones truly is a "spellbinding tale of dark family secrets, magic and witches, and creatures of myth and the sea; of strong women and the men who seek to control them." I adored this intensely feminist tale and watching fairy tales come to life in a way.
---
The Beautiful (The Beautiful #1) by Renée Ahdieh
✨ Still amazing after a re-read before diving into The Damned!
I know the pacing of this book is rather polarizing in the bookish community, but I am still so obsessed with the atmosphere and characters! The lush descriptions transported me back to the streets of New Orleans and the food left my mouth salivating. And the slow burn romance! Be still my shriveled heart.
---
The Damned (The Beautiful #2) by Renée Ahdieh
The Beautiful was one of my top reads of 2019, and this series installment both met my expectations and left me a little disappointed.
This book brought me so much pain (as it did Bastien and Celine). I adored the expansion of worldbuilding and all the supernatural elements that many missed in the first book, but my enjoyment was hampered a bit by the multiple POVs.
---
My Calamity Jane by Cynthia Hand, Brodi Ashton, Jodi Meadows
YEE HAW! 🤠
I have such a big space in my heart for westerns as a result of being a born and raised Californian and Back to the Future Part III being my favorite in the trilogy (don't @ me).
This book is a gosh darn delight. I might like it more than My Lady Jane (but it's tough to top the husband-who-spends-his-days-as-a-horse bit). These historical fiction books are just… hilarious and important, tackling difficult topics like race relations and sexism while keeping a light-hearted tone. It's a skill, seriously.
---
His Hideous Heart edited by Dahlia Adler
Yes, it took me like 2 months to read this anthology. But that is not the anthology's fault – I am just horrible with reading short stories.
My love of Edgar Allan Poe is basically one of my two personality traits (the other would likely be spreadsheets), and every year for my birthday I do something related to my birthday twin Poe.
This anthology is amazing. I generally don't enjoy them but of course I made an exception… and I am so glad I did. Overall the 13 reimaginings of Poe short stories are so good! My top three? "Night Tide" made me cry, "It's Carnival" pops into my head randomly at least once a week, and "The Oval Filter" is *chef's kiss*
---
The Beautiful Ones by Silvia Moreno-Garcia
Hello, this is my ghost writing to you to please preorder yourself a copy. The Beautiful Ones made me feel so many feelings and I don't even know how to talk about this book beyond just incoherent screaming.
Honestly I don't read romance books often (a discussion for another time, perhaps). But is this what they are like? Because if so, I've been missing out.
I loved and hated each of the characters at least once in the book. Some more than others *cough* Valérie *cough* But societal expectations, status, beauty, obligation to family, and the Art of the Society Flirt Game are some of the many layers in this amazing book.
Reading Statistics
Charts, charts charts! I love data and want to highlight some reading statistics (get these charts for yourself with the 2021 Reading Spreadsheet Template) each month.
I am actually quite impressed with my reading range here; you can tell I've been mood reading. Still mostly fantasy reads but I like that my new vs backlist was split evenly for the most part.
You can check out my reading statistics for March on The StoryGraph! See information about the reads like pace and mood that I don't normally keep track of on my spreadsheet but find endlessly interesting.
2021 Goals Check-In
⛰️ decreased post frequency: 10 posts in March… but more than that I managed to keep regular! Hoping I can carry this energy into April.
⛰️ keep up with comments: I did so much better! Managed to get them every 1-2 weeks again in March, but I have a lot of posts in my reading queue.
⛰️ incorporating hiking/outdoors content: I have a few post ideas and excursions planned, waiting for the energy and right weather.
⛰️ new series: books & beverages I am plotting a Spring themed list for sometime in April!
⛰️ revive reading around the globe guest post series: currently seeking interviewees. Comment or DM me if you'd be interested in taking part.
Personal Update
What are your 30s other than diving into crafts? I've found an inner peace working on acrylic paintings despite having zero knowledge of technique and never cultivating an artistic skill. I was inspired by my love Bex working on drawing this year, and decided to actually learn how to paint beyond paint + brush + canvas = art.
Three paintings, three days. Not perfect or good, but excited for promise of improvement.
Skillshare has been a great way for me to cultivate a bit of "me time" and build on my skills for the last week or so. I began with a few acrylic painting for beginners course (I liked X & Y), bought myself some Gesso because I didn't realize the lack of it was why paint soaked up into the canvas, and got to work!
I am excited to announce that I'm now part of the Skillshare affiliate program! If you want to check it out for a two-week free trial and help keep the blog running (no commitment and cancel anytime!), please use my Skillshare affiliate link.
March Patreon Update: life updates, the Reader Voracious post schedule for April, & general patreon updates.
As always there's no pressure to join but if more behind-the-scenes blog content, reading vlogs, and extra essays are something you'd be interested in – for as little as $2 a month you can support me & my content, along with some cool features that are in the pipeline. All new and upgraded patrons by April 15th will receive a free sticker!
Posts on Reader Voracious
Posts I loved
I did blog hop a little bit in March and it feels so good to be kinda getting into the habit again because I missed it! I'm still mostly hopping to commenters on my posts, but do try to visit my pals at least once a month. It's progress.
Let's Chat!
Well… that's my March in review! Mostly it was a month of plotting and creative fulfillment, along with boring Bill Stuff.
💬 How was your March? Did you do anything fun?
💬 What books did you read and enjoy?
💬 Any new books you want to screech about?
---

Let's go on another adventure together!