(Last Updated On: June 20, 2019)
Welcome one and all to Reader Voracious and my second day as a Blogoween host! For the next three days I will be providing an awesome prompt for you to use on your blog in celebration of Blogoween. In case you aren't sure what this is, you can check out the information post here, and a list of all the prompts can be found here.
I look forward to blog hopping to all of your blogs to see what you come up with, so please be sure to link back to this post so I can check out your responses!
---
Today's Blogoween Prompt
Prompt Title: Creepy Crawlies
Explanation: Fictional monsters/creatures that you would hate to encounter IRL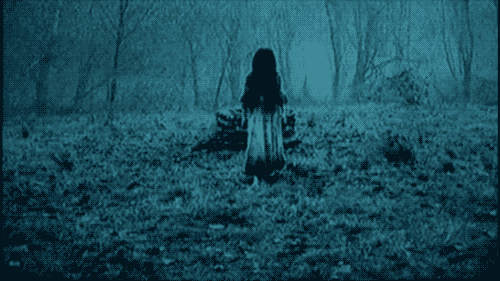 ---
👺👾👹 

Creepy Crawlies that Can Stay on the Page
Those things in the Long Room from The Siren and the Specter by Jonathan Janz literally haunt me. This is such a good haunted house book, and the atmosphere of the Long Room still sends chills down my spine when I think about it!
Whatever those things are in Contagion by Erin Bowman also creeped me the heck out! I don't remember them having been given a name in the book, but yea they creeped me out a lot and definitely do not want to encounter them IRL. Please stay away. The number of NOPE comments in my eBook copy of this book makes me laugh.
Pennywise from IT by Stephen King (and honestly all clowns) can stay the hell away from me! I've tried reading this book and watching this movie so many times, but I am terrified of clowns and I just can't do it. When I was like 5 years old a (to my memory) drunk clown was all creepy laughing at the Circus and handed me a balloon… and it popped in my face, resulting in intense clown fear. NOPE.
Wendigo from Algonquian folklore, which is a mythical man-eating monster or evil spirit native to the northern forests of the Atlantic Coast and Great Lakes Region of both the United States and Canada. [Source] I first saw them in an episode of Supernatural and kind of became obsessed… so creepy.
---
What fictional monsters would you definitely want to stay the heck away from IRL? What do you think about my list?! Share your thoughts in the comments below!
---