(Last Updated On: January 14, 2022)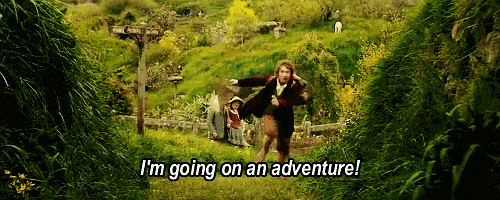 The Adventure Log is my monthly wrap-up post!
Welcome to 2022, friends! I hope you all had a safe and happy holiday season. My December was a whirlwind: both hectic and relaxing, depending on when in the month we're talking about. But my reading and blogging mojo finally returned from the war, and goodness am I feeling good!
The pandemic and its revolving doors of variants won't end/become manageable until the world's population is vaccinated.

Please sign these petitions calling for vaccine equity for developing countries, especially in the global south.
Vote in the Jazzies' final round!
The 2021 Bookish Jazz Award Season is coming to a close, friends! The finalists were announced on January 5th and you can cast your vote one final time to crown the best books of 2021. The 2021 winners will be announced on January 13, 2022!
Don't simply be mad about the Goodreads Choice Awards Winners… get even and ensure your faves get the recognition they deserve! Cast your votes before January 13, 2022!
Reading in December
Friends, I read a total of nine books (9!!!) in December – I felt like myself again! Of course now it is ten days into January and I haven't finished a book… so, the ups and downs continue.
Want to keep track of your reading and get charts? Check out my post All About the Bookly App!
Books I Read
Where Dreams Descend by Janella Angeles
ARC Review
✨ re-read to refresh my memory before reading the duology's finale.
I was instantly drawn into the magical world Angeles wove in her debut YA fantasy and devoured the book quickly. Pitched as Moulin Rouge meets Phantom of the Opera with a hint of The Night Circus – that's a good description, but this is a story all its own unlike one I've read before. Enjoyable the second time!
---
When Night Breaks by Janella Angeles
ARC Review
There's this moment in the book where Kallia asks "What the fuck is going on?" and that's basically how I felt most of this book.
Okay so listen: I didn't enjoy this as much as WDD and I can't put my finger on it. The world and writing is still solid, but the twists and developments felt overly complicated for my poor goldfish brain. I haven't written a full review yet and sadly my notes are all "wtf?" so that doesn't help me a month later.
---
The Death of Mrs. Westaway by Ruth Ware
This book was somehow both what I expected and not at all what I thought it would be. I've heard a lot of fantastic things about Ruth Ware and being a fan of Agatha Christie I figured this book would be a fun one. Not saying that it wasn't, but I think my own impressions and expectations of what this book would be hampered my reading experience a bit.
What this book isn't: a locked room mystery or who-dun-it
What this book is: a mysterious past and family history uncovered piece by piece, with a tiny bit of thriller elements near the end
---
The Red Palace by June Hur
ARC Review
This book is my whole personality now & I'm not sorry.
Reading this book was truly magical and I loved every moment of it; I found myself savoring every sentence and taking my time to read because I just didn't want it to be over. These characters, this setting, this mystery have my whole heart.
---
King of Fools by Amanda Foody
ARC Review
✨ re-read to refresh my memory before reading the trilogy's finale.
It took me almost 2 years to get over King of Fools enough so I could prepare for the trilogy's end. There is a lot going on in this sequel and there is never a dull moment, but the narrative is easy to follow and infectious. Guard your hearts because if you were emotionally destroyed during Ace of Shades… uh… yea.
---
Queen of Volts by Amanda Foody
ARC Review to come
It took me a long time to get over the events of King of Fools so I could read this, and while it is a satisfying end to the Shadow Game trilogy, I wonder if I am a different person now. Would Ace of Spades take over my personality today? Was it my mood? Who knows.
I don't know why I struggled, likely my own expectations at this point, but I think the additional POVs definitely played a part. There are five POVs. Five. I love how pieces laid in book 1 came together in the finale, tying together loose ends I'd long since forgotten. It's expertly plotted but let me tell you: Enne annoyed the heck out of me.
---
The Bennet Women by Eden Appiah-Kubi
I still don't know where this eBook came from but I love it so much!
This Pride and Prejudice retelling is a magical. The book keeps to the broad beats and strokes of the source text but completely makes it its own on this modern day and feminist retelling. The cast of characters is effortlessly diverse, showcasing a beautiful group of friends in their final year of college and all the uncertainty that brings with it.
---
---
Certain Dark Things by Silvia Moreno-Garcia
Originally published in 2016 and since out of print, Tor Nightfire brought this neo-noir back to the market. I love the lore and way that Moreno-Garcia plays with the various versions of vampires; the way that this book is as much about gentrification and white settlers in Mexico as it is about vampires.
Book Haul
Posts Around the Blogosphere I Loved
I want to read some of YOUR favorite posts that I've missed! Leave a comment with a link so I can check them out, and be sure to check out these posts I read and loved in December.
Personal Update
December was a wild month – both super busy with work and year-end projects and also full of downtime alone on holiday. The end of 2021 kind of feels like a fever dream but I got my blogging and reading mojo back! I took advantage of the Mojo's Return by scheduling content and making plans. Which is good because once I returned to work come January the mojo went away again.
My in-depth personal updates can be found on Patreon: December in Review
As always there's no pressure to join but if more behind-the-scenes blog content, reading vlogs, and extra essays are something you'd be interested in – for as little as $2 a month you can support me & my content, along with some cool features that are in the pipeline.
Let's Chat!
It feels super good to be back, friends! I missed the community so much during my hiatus and am full of energy to dive back in.
💬 How was your December? Did you do anything fun?
💬 What books did you read and enjoy?
💬 Share a link to one of your recent posts for me to check out!
---

Let's go on another adventure together!