(Last Updated On: August 7, 2021)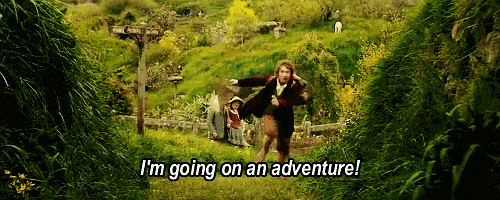 The Adventure Log is my monthly wrap-up post!
Happy August! Another month has come and gone, and yet again I am baffled as to how it is already August. I really dislike how fast yet slow time drags on, exacerbated by the pandemic. I also took another unplanned hiatus for the past couple of weeks because I just couldn't bring myself to write any content. I'm becoming more aware of my cycles of productivity now, so hopefully I can get adequately ahead before I turn into a potato again.
You'll notice the formatting and sections for my monthly adventure logs have been updated this month (and hello there new featured image… what are you doing here? 👀). I've largely decided to keep most personal updates on my Patreon to steer away from treating Reader Voracious as an online diary, but don't worry – I'll likely still overshare on Twitter and Discord!
Books I Read
I think I might have been replaced by a pod person, friends. I read so much in June. It's literally been at least two years since I was in such a reading groove and I don't want the feeling to go away because it was so much fun!
A Dowry of Blood by S.T. Gibson
✨ I hear queer polyam romance with vampires and pick up a copy of the book. I don't make the rules.
This book is perfection and I loved every word. RTC — but as a note, the audiobook is INCREDIBLE! I read along with my paperback and not only does the narrator do an amazing job but the epistolary style of narration lends to the medium.
I also read the free epilogue short story, An Encore of Roses, and it was so perfect.
---
Raybearer (Raybearer #1) by Jordan Ifueko
Jordan Ifueko's YA debut fantasy Raybearer is a must-read for people who love rich world-building and found families.
I re-read Raybearer for two reasons: it cured my reading slump last summer and I wanted to get to it's sequel, Redemptor. It worked. This book is magic and everyone should read it. And listen to it: the audiobook narration is incredible.
---
Redemptor (Raybearer #2) by Jordan Ifueko
ARC review to come!
I devoured the conclusion to the Raybearer duology and loved every darn minute of it. I can't wait for the audiobook to come out so I can pick it up for myself (in addition to my pre-ordered hardcover — yes, I have a problem) because the narration really brings the book to life and I missed it during my first reading.
Posts on Reader Voracious
Here's all Reader Voracious posts published in July in case you missed it!
Book Haul
I have a lot of complicated feelings about the consumerism of book blogging (IG and TikTok, too) and my role within the capitalist machine. My role as a bookish influencer is to talk about and promote books, and I feel like I do a great job of that with anticipated reads, wrap-ups, and book reviews. I've opted to incorporate hauls into my monthly adventure logs moving forward so I can focus my content schedule more on book reviews and other content.
OKAY SO, I know this haul looks a little intense but I promise it looks much worse than it is! I got the six Jonathan Janz books during the Flame Tree Press 4th of July sale; each book was only $5 and it was free shipping! The Kara Thomas titles are first editions that I got used from Better World Books for like $5 each, and the two FTP Gothic collections were giveaway wins for sharing my sale haul on IG. (They are so pretty and I love them.)
I also couldn't help myself and splurged on the Once Upon a Book Club Bridgerton box. I've talked about my complicated relationship with book subscriptions before, but I can say that I've never been so thoroughly pleased by a box in my life. Everything is super high quality, ties in with the books (and individually wrapped!), and are useful. Not pictured but also included were a few bags of tea and some fancy gloves that don't fit my huge hands lol. I haven't read the books yet, or watched the Netflix series, but am looking forward to it!
Posts Around the Blogosphere I Loved
I started the month alright but fell off blog hopping again pretty quickly. Please be sure to share a post or two that you're proud of from last month in the comments so I can check them out!
The Reader Voracious Patreon
As always there's no pressure to join but if more behind-the-scenes blog content, reading vlogs, and extra essays are something you'd be interested in – for as little as $2 a month you can support me & my content, along with some cool features that are in the pipeline.
July Patreon Update for my personal update, content schedule for this month, and more!
Let's Chat!
Despite it being a rather blah month for me personally, I had an amazing reading month and I love that for me!
💬 How was your July? Did you do anything fun?
💬 What books did you read and enjoy?
💬 Share a link to one of your July posts for me to check out!
---

Let's go on another adventure together!