(Last Updated On: July 12, 2021)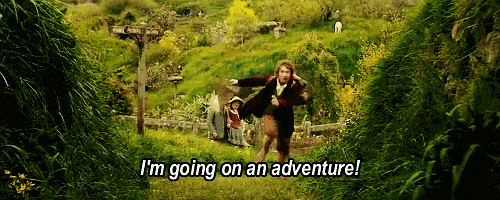 The Adventure Log is my monthly wrap-up post!
Look, I know that I say something along these lines every month but how the heck is it already July? Time truly flies the older you get, and sadly it seems to fly when you're not having fun as well. Gotta love that "life is passing me by" feeling, amirite?
You'll notice the formatting and sections for my monthly adventure logs have been updated this month (and hello there new featured image… what are you doing here? 👀). I've largely decided to keep most personal updates on my Patreon to steer away from treating Reader Voracious as an online diary, but don't worry – I'll likely still overshare on Twitter and Discord!
Books I Read
I think I might have been replaced by a pod person, friends. I read so much in June. It's literally been at least two years since I was in such a reading groove and I don't want the feeling to go away because it was so much fun!
The Lights of Prague by Nicole Jarvis
✨ Atmospheric and engaging, The Lights of Prague swept me away to another time and place. This is a must read for fans of immersive historical fantasy.
I was wholly impressed with Jarvis' debut fantasy and look forward to reading more from this author in the future! I enjoyed the characters and world created, as well as the vivid and immersive prose. Fans of V.E. Schwab's writing style will certainly enjoy The Lights of Prague.
---
That Weekend by Kara Thomas
This book lives in my head rent free and rendered me speechless.
This is a book you should go into as blind as possible for maximum enjoyment. All you need to know is three friends go up on a mountain, but only one comes down. Told in dual and nonlinear timelines, the reader gets to try and pick up the breadcrumbs to see how we got to the present – which is one of my favorite plot devices!
---
The Midnight Library by Matt Haig
I waited months for my library hold to come through, and it was worth the wait!
This is a book that was perfect for me when I read it, as if the universe sent it to me when I needed it the most. This definitely is a book people will love or hate, but as someone who subscribes to existential philosophy, this was a compellingly beautiful read. Some people may find it depressing, thought.
---
Ace of Spades by Faridah Àbíké-Íyímídé
🤝 This was a buddy read with Soph!
I pre-ordered two copies of this book (B&N edition and the UK edition) and let me tell you: I have zero regrets.
I still haven't been able to write a review for this because it's such a compelling and addictive read. It's a fantastic piece of dark academia, tackling and dismantling the way spaces have been stacked against people of color in a thriller that will have you screaming.
---
The Return of the Sorceress by Silvia Moreno-Garcia
A dark tale of blood magic, revenge, and redemption, The Return of the Sorceress is a feat. With vivid descriptions, Silvia Moreno-Garcia says a lot in just about 100 pages while keeping a fast and engaging pace.
---
The Taking of Jake Livingston by Ryan Douglass
Read my spoiler-free ARC Review
Instantly gripping, The Taking of Jake Livingston is an impressive YA horror debut with its biting social commentary and nightmare fuel inducing ghouls.
Don't the let the cover fool you, it's definitely scarier than Goosebumps titles and it comes with biting social commentary.
---
For the Wolf (Wilderwood #1) by Hannah Whitten
🤝 This was a buddy read with Jayati!
This is one of my all-time favorite reads. Ever.
For the Wolf is the Beauty and the Beast + Red Riding Hood mashup of a retelling that I didn't know I needed. Beautiful atmosphere, broody and protective "beast", sibling relationship, a strong female character who wants to earn her own keep and protect the people she loves, and a medium burn romance that I can't stop thinking about. I literally am begging the author to Midnight Sun this book because I want it in Eammon's perspective, too.
---
What We Devour by Linsey Miller
🤝 This was a buddy read with Soph!
DNF @ 28% (through chapter 11)
It pains me to say that this book just wasn't for me and I found it painful to read. Miller created an intricate and interesting world, but it fell short of its potential. The worldbuilding was overly complicated, the exposition convoluted, and I struggled to understand what was going on at any given time. Somehow the narrative was both vague and repetitive, which was frustrating for me to sift through. I'm a reader who's big on worldbuilding and it's a shame that it didn't work for me. While I was intrigued to figure out what the heck was going on, unfortunately all of the characters fell flat to me and I just didn't care.
---
The Game is Life series (#1 – 6) by Terry Schott
🎮 One of my all-time favorite indie sci-fi series holds up for another re-read!
Haley was complaining about Rabbits in my discord server and I recommended this series to her as it has the same Ready Player One and philosophical musings and is executed well. And then I spent days re-reading the books and loving every minute of it!
---
The Box in the Woods (Truly Devious #4) by Maureen Johnson
This may be the fourth book, but this is a standalone mystery and you don't need to read the Truly Devious trilogy in order to understand and enjoy this book!
When a finished copy of this arrived at my doorstep from the publisher, I was confused. I thought it was a trilogy? And I'm still so annoyed with The Vanishing Stair that I haven't read the third book. But it turns out it's a standalone and the book is amazing. It's the Stevie I love, her friends, and a new mystery to solve without it being stretched out into a trilogy for no reason.
July 2021 Read Voraciously Book Club Pick
Now that the Celestial Trilogy has completed, it's the perfect time for me to get back on my Read A Spark of White Fire Agenda. This means my book club is casually reading & discussing the book this month! More information about the book club can be found in my Discord Server post, and you can join the server by clicking here.
Posts on Reader Voracious
It's exciting to say that I feel kind of like I've settled into a groove (finally) and am really proud of the content published lately on Reader Voracious! Here are all June posts in case you missed them; click on the featured image to check out that post.
The Reader Voracious Patreon
As always there's no pressure to join but if more behind-the-scenes blog content, reading vlogs, and extra essays are something you'd be interested in – for as little as $2 a month you can support me & my content, along with some cool features that are in the pipeline.
June Patreon Update for my personal update, content schedule for this month, and more!
I want to let you know that my patrons enjoy watching me suffer, and I'll be reading Twilight this month for the Summer TBR Control. I expect these reading vlogs will be… amusing to say the least, in case watching my slow descent into madness is your kind of thing.
Posts Around the Blogosphere I Loved
I feel so rejuvenated and creatively fulfilled now that I've been able to get some blog hopping in again. I feel like blog hopping from my own blog's comments is the most sustainable for me at this time and alleviates a lot of anxiety. Here's a list of some fantastic posts I read this month.
MK Blog Directory Are you a blogger?! Join now for free.
Announcing the Reader Voracious Shop & Commissions
A few very astute followers already found my new store last month, but I figured it's time to officially launch it 🎉 I'm so excited and have a handful of projects in development for the future, but right now I've got two products available: a vinyl sticker featuring an Edgar Allan Poe quote (of course) and a blog audit.
I've already completed one Blog Audit for a friend and let me tell you: it feels so good to use those skills again! I've mentioned in the past that I (used to) work in marketing and content strategy, especially with social media. I haven't been able to work since 2019 but I am finally in a place where I'm able to take on commissions.
Please reach out on Twitter or Discord if you have any questions, and patrons at the Bookish Adventurers tier & above receive a discount on all items!
Let's Chat!
Despite it being a rather blah month for me personally, I had an amazing reading month and I love that for me!
💬 How was your June? Did you do anything fun?
💬 What books did you read and enjoy?
💬 Share a link to one of your June posts for me to check out!