(Last Updated On: July 8, 2021)
Spooky Season is officially upon us and you now what that means: it's finally October, which means my love affair with Halloween can now be blared from the rooftops without fear of judgement!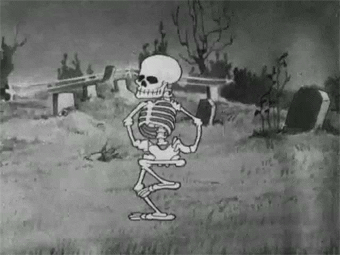 I think a big part of my reading slump is I'm currently a little burned out on science fiction & fantasy. 😭😭😭 Despite still not having conquered ARC Mountain (update further down in this post), I think I am going to abandon my TBR and cleanse my palate with some horror and mystery/thriller reads this month.
---
Reading
I read a total of 3,344 pages across 9 books in September. Definitely an improvement over last month, but the slump came back in the tail-end of the month… all but one of these books I read in the first half of the month.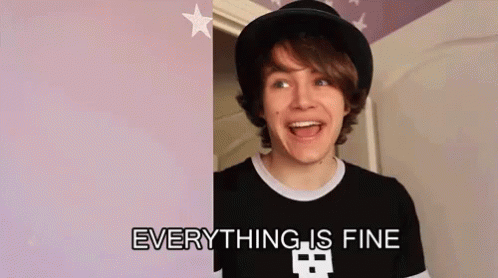 It is amazing how much your health, or lack thereof, can affect your ability and desire to read. I am still on medical leave from work but despite having a lot of time, I am just not in the mood most days. I have a lot of guilt associated with that, but I'm trying to tell the Mean Girl Who Lives Inside My Head to stuff it.
✨ As a quick reminder, I've done away with star ratings on my blog reviews. You can read more about my reasoning in this discussion post on ratings systems, but you can find my ratings on Goodreads!
My Favorite Reads of September



A House of Rage and Sorrow was one of my most highly anticipated sequels of the year. If you've been around for the last year, chances are you've heard me scream about A Spark White Fire countless times. So to say my expectations were high for this one would be an understatement.

I had no reason to be worried: A House of Rage and Sorrow somehow managed to surpass the first book! Middle book syndrome who?!

This book was perfect, it made me cry, and I need the final book of the trilogy immediately.

---

Rules for Vanishing by Kate Alice Marshall absolutely blew me away!

Told in a mixed-media format of interviews, written testimony, and video transcriptions, Rules for Vanishing is the YA found-footage horror story I didn't know that I needed until I read it.

The tension builds as the narrative continues and Marshall is not shy about describing some truly gruesome things that may be nightmare fuel for some people. This is a perfect read for October TBRs!
All September Reads
ARCs/copies from author or publisher are noted below by an asterisk *
(Still) Currently Reading

These are the books that I started in September but am still reading. Hooray for slumps.
* Imaginary Friend by Stephen Chboosky (audiobook) — 9% as of 9/20/19
* Darkdawn (The Nevernight Chronicle #3) by Jay Kristoff — 20% as of 9/15/19
September Statistics
Total Books Read: 9 | Total Pages Read: 3,344
Total Books Read in 2019: 68
Goodreads Reading Goal: 52 🎉
---
ARC Mountain Update



I recently put myself on an ARC Ban (as of July 12, 2019), and back in July I wrote a post about the ban to hold me accountable, and I'm reporting on the mountain each month.
Current ARC Total: 32 (-6 but added 2 new ARCs that I requested months ago!)
Finished in September: 6 (House of Rage and Sorrow, The Waking Forest, to drink coffee with a ghost, Rules for Vanishing, There Will Come a Darkness)
Reviews to Write: 1 (There Will Come a Darkness)
---
Awesome Community Posts
Here are some fantastic September posts you need to check out!
---
Personal & Blog Update

Earlier this year when I began struggling with my health, I decreased my posting frequency to four posts a week from five. I like having a schedule because it holds me accountable, but right now it's causing a lot of added stress for something that is supposed to be fun for me because I'm also dealing with a lot of other stuff. As much as it pains me to say, I'm moving to posting three days per week: Sunday, Tuesday, and Thursday. My monthly Patreon discussions, as well as my Novel 19 Class interviews, will be bonus content on top of the 12 monthly posts.
I hope you understand and don't forget about me! But it is my hope that decreasing my "responsibility" for creating content will allow me to be more active in the community again because I miss blog hopping so much!
---
Thank you

Thank you, everyone, so much for visiting, liking, commenting, and sharing your bookish thoughts with me last month! I hope that you had a fantastic September, let me know how your month went in the comments below!
Let's go on another adventure together!