(Last Updated On: June 20, 2019)
Way back at the end of May, Anna @ Dole Whip and Books tagged me in the Soul Ripping Romance tag (thank you!). And for the subsequent four months this tag sat in my drafts, looking longingly at me whilst I wrote guides and started new projects. I bet it thought that I was never going to give it the love it deserved, but it was wrong! I just needed to be in the right mood for romance… and lucky for you today is the day! Be sure to check out Anna's blog, she has lovely book and travel content!
---
The Rules:
Thank the person who tagged you and create a pingback to the original author – Nel @ Reactionary Tales.
Share at least 5 (but more are welcome) romances that tugged your heart strings. They can be from books, movies, TV shows, manga; anything you can think of! They can be examples of sad tears, angry tears, happy tears or a combination of all three.
Nominate 5 (or more) people to share their emotional traumas.
---
Rip out my heart already!
💔 Hazel Grace and Augustus Waters from The Fault In Our Stars
This freaking book has ripped my heart to pieces every damn time that I have read it, and then I saw the movie thinking it couldn't possibly hurt as bad and HAHA I cried like a fucking baby.
💔 Alistair and my Grey Warden in Dragon Age Origins
I may have lowkey fallen for Alistair during my first playthrough of Dragon Age Origins (one of the best RPGs ever). The romance is so pure and adorable if you choose that path and it warms my heart… when he gave me my character a flower because if reminded him of me her, my heart melted. Sadly I still haven't achieved the "Become Queen" ending…. that's what I should do this weekend!
💔 Enne Salta and Levi Glaisyer from Ace of Shades
I NEED THEM TO BE TOGETHER! Now please.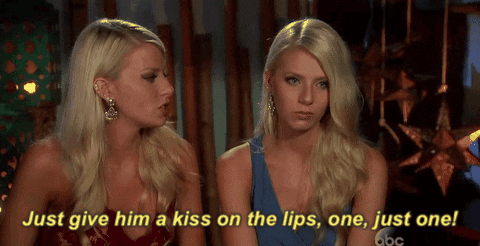 💔 Moss and Javier from Anger is a Gift
*sobs incoherently*  This whole book ripped apart my heart into a thousand pieces. Such a heartwarming relationship that I unexpectedly became intensely invested in.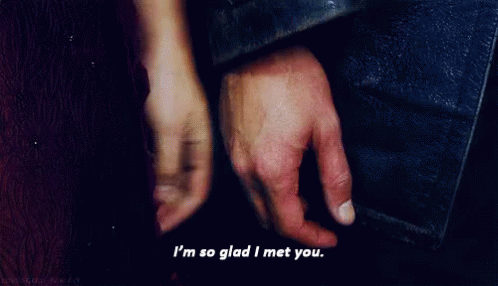 💔 Amaranthe Lockdon and Sicarius in the Emperor's Edge series
This was one of the most touching enemies – to friends – to lovers arcs that I have ever read. I don't even really like romance but I swear… the first time that I read this series I was like KISS HER ALREADY. I love morally gray characters and redemption arcs, and this one is just perfection. Honestly I love this series and you should read it immediately.
My Nominations
| Loretta @ Laughing Listener | Jess @ Teagan @ Fiction No Chaser |
Kayla @ Books and Blends | Sam @ Fictionally Sam | Nerd Narration |
---