(Last Updated On: July 8, 2021)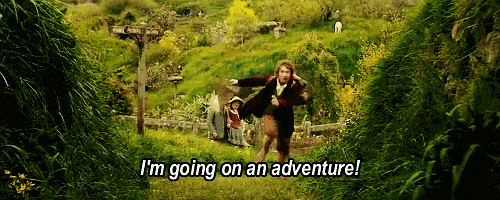 The Adventure Log is my monthly wrap-up post!
I swear that every day ages me at least a month but somehow also slows time down to a glacial pace. It's been a long time since I've done an Adventure Log wrap-up (May & June, to be exact!) but I have to admit getting this up really assures me I'm finally back in my blogging groove!
We could call this post a summer wrap-up, but honestly? My summer was full of nothing. Barely any reading. All days bleeding together. So for the sake of my mental health, I decided to just jump in with the month I resurrected myself and let the rest go. So, here's my month in review.
B

ooks I

Read
This is the year of reading SUFFERING for me, and this summer was the culmination of the worst of my reading slump. These reading stats and books are all I read in July, August, and September.
I basically didn't touch a book between June 5 and the end of July. Thank goodness for my being on a couple Wednesday Blog Tours otherwise I might not have read for even longer!
The Whole30: The 30-Day Guide to Total Health and Food Freedom by Melissa Hartwig
I reached the part of Shelter-in-Place where I'm stir crazy again and wanting to do something to improve myself and regain some semblance of control. What better way than to regain control over my diet?
I've done Whole30 twice and maintained a mostly Paleo lifestyle in the past, which works for me and my body. I lost my copy of It Starts With Food when I moved, and I wanted to re-read it to get my mind in the right headspace for the lifestyle change. Thankfully, my library had this one available as an eBook to check out. While I prefer It Starts with Food because of the additional depth it goes into for the reasoning and science behind the choices, I do like that this has a robust recipe collection and includes many resources for novice and seasoned chefs.
✨✨✨
Percy Jackson and the Olympians: Sea of Monsters by Rick Riordan
I absolutely adore the narrative voice of the PJO series, and the audiobook narrator does an amazing job bringing the text to life. There's an air of snark and sarcasm that really resonates with me deep in my soul.
Riordan does a fantastic job recapping critical information from The Lightning Thief without being repetitive or bogging down the story. Which is really hard to do! The book has a fast pace and is full of action, while also being descriptive of its surroundings so you cane visualize yourself alongside Percy and Annabeth.
✨✨✨
Lobizona (Wolves of No World #1) by Romina Garber *

I devoured this one in a five-and-a-half hour sitting! Believe me when I say that Lobizona weaves beautiful and important story about finding where and with whom you belong. I adore these characters and the world Garber crafted, I need the second book immediately, and this is not a book you want to miss!
Raybearer (Raybearer #1) by Jordan Ifueko *

Raybearer is my favorite read of 2020 and has left me without words for over a month. This is a book that will suck you in, keep you riveted until the end, and have you begging for more. Beautifully written and intricately plotted, Raybearer is a must-read for people who love intricate world-building and found families.
✨✨✨
Where Dreams Descend (Kingdom of Cards #1) by Janella Angeles *

I'm not kidding when I say that I've been waiting for this book for over a year. I think Where Dreams Descend was one of my top five anticipated releases for 2020, and I'm happy to say that it did not disappoint! I was instantly drawn into the magical world Angeles wove, and devoured the book quickly. Pitched as Moulin Rouge meets Phantom of the Opera with a hint of The Night Circus – that's a good description, but this is a story all its own unlike one I've read before.
✨✨✨
Mirage (Mirage #1) by Somaiya Daud
Just as good the second time! Honestly, do yourself a favor and read this book. Mirage is such a beautifully written debut novel from Somaiya Daud and I cannot wait for the rest of you to experience it! Poetically written and instantly captivating, this book draws you into a new world so vivid you feel as if you could walk the streets. This is a powerful own-voices Moroccan inspired SFF tale of culture, family, oppression, and rebellion with a diverse cast of complex characters that you cannot help but adore.
Court of Lions (Mirage #2) by Somaiya Daud *

Words cannot express how excited I am to finally be back in this world!!! I adored Mirage and this finale to the duology was an emotional journey – for me as well as the characters!
✨✨✨
I Hope You're Listening by Tom Ryan *

Okay so listen: Keep This to Yourself is one of the best YA mystery/thrillers I've ever read and landed Tom Ryan on my insta-buy list for YA thrillers. Of course as a result my expectations going in were super high, the author delivered another thrilling queer YA mystery that I devoured in just under 4 hours!
✨✨✨
Jennifer Strange (Jennifer Strange #1) by Cat Scully *

Jennifer Strange is a lower-YA read set in Savannah, Georgia, and I love how Scully painted a good picture of the city! The illustrated journal pages and monsters are definitely reminiscent of Scary Stories to Tell in the Dark; I appreciated their addition to bring the story to life.
Personal Update
The past year and a half have been stressful, but August and September especially so. I am dealing with financial issues right now that are making it difficult to focus, but doing my best and don't want to dwell. But if you appreciate the work I do here and can spare a couple bucks, a ko-fi or joining my Patreon would make a world of difference.
But one of the biggest surprises: I WON AN AWARD?!?!? I won a book blogging award?! This means so incredibly much to me not only because I saw the news when I really needed something positive, but also because I'd been on hiatus and feeling so guilty for being off my blogging game.

Thank you so much for everyone who nominated and voted for me! It means the world to me and am so thankful for this little space of the internet. If you have already, be sure to check out all of the amazing 2020 Book Blogger Awards Winners!
The only other thing to report is how addicted I am to this new Gaga song and how the music video is AMAZING.
Read Voraciously Book Club Pick for October!



Did you know that I run a Discord server dedicated to nerding out about all the things you're passionate about? It's a fun and lowkey place were we organize voice chats, games, and even group readalongs!
We'd love to have you join us in the server~
📢 The Wicked Deep by Shea Ernshaw has been selected as the October pick for Voracious Book Club!

Join us this month for a casual readalong & discussion on the Nerd Voraciously Discord server.https://t.co/vYhsWkGxwY pic.twitter.com/L7QgklTD9A

— Kal @ Reader Voracious (@kalventure) October 9, 2020
Reader Voracious Posts
I recently ran a poll on Twitter and people overwhelmingly let me know that they love to see a list of the posts from the month in wrap ups.
In case you missed it, here are all of my posts from July, August, and September.
From Around the Blogosphere
Not only did I come back from my hiatus in September, but I also have been blog hopping! Yea I know, I don't know who I am either. So I actually have some amazing posts to share with you all that I'd highly recommend checking out!
That's basically all I have for you today, sad that I've only read nine books in the last three months, but it is what it is. At least I am reading now and Spooky Season is here… so I'm sure October is going to be even more awesome!
How are you doing? What were your favorite reads recently & what's your favorite post that you want me to check out?

Let's go on another adventure together!